As a 2018 NGO grant cooperation fund (recycled goods transportation business), an ambulance and disaster relief equipment were donated and a training project was carried out from Nanjo City to Victorias City.
On April 10, 2019, Mayor Mizukeiran of Nanjo City and staff of Shimajiri Fire and Cleaning Association attended the donation ceremony of ambulance and disaster relief equipment donated by the city to Victorias City.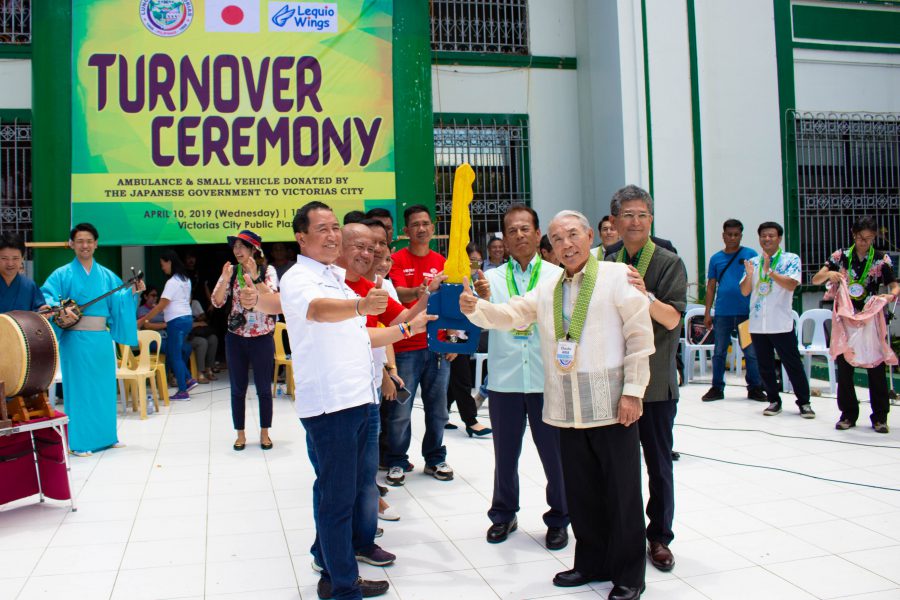 The donation ceremony was held with the national anthems of both countries singing and the Ryukyu dance performed by the Nanjo City Dance Group. Demonstrations of ambulances and rescue equipment began with the ambulance sounding a siren and entering the venue, and in anticipation of an accident, the rescue and transportation of injured people in the car were carried out.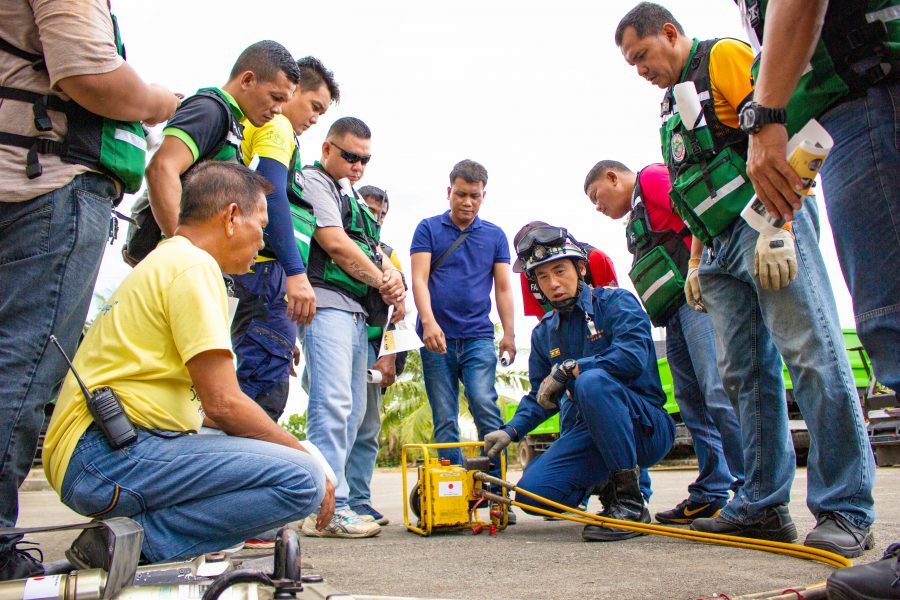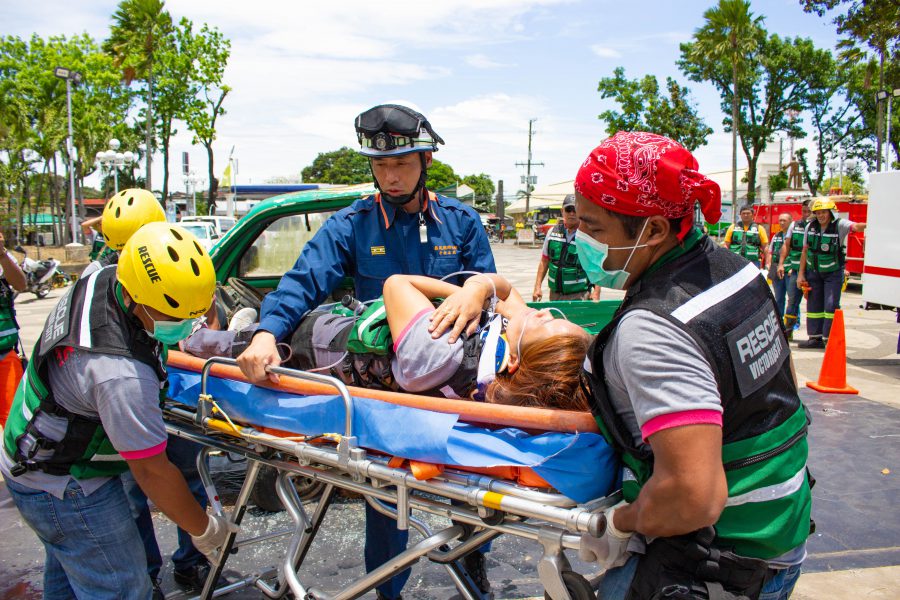 In the greeting, the Mayor of Paranka expressed his deep sympathy for the words that he would like to continue to donate emergency vehicles and equipment and materials, use them carefully, and protect the citizens of Victorious. .. In addition, Anwa introduced that he was able to donate this emergency vehicle with a grant aid from the Ministry of Foreign Affairs NGO, following the fire engine donated in 2016. With the cooperation of many stakeholders, including the above, we thanked Victorias for donating a vehicle that protects the safety and security of the citizens.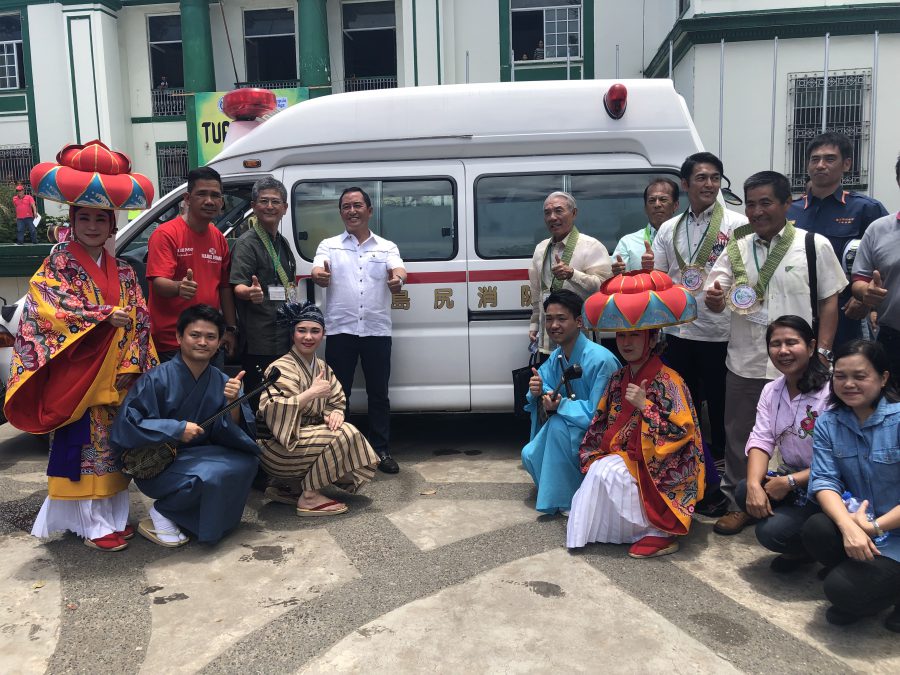 The donation of ambulances and disaster relief equipment was made possible only with the cooperation and support of various places inside and outside Okinawa Prefecture, and we would like to thank all the people concerned. Thank you for your continued support and cooperation.