In 2019, we accepted eight trainees from Afghanistan, Belize, Cambodia, Eswatini, Mali, Nepal, Papua New Guinea and Sierra Leone.
Based on the educational issues of each country, the history and characteristics of education in Japan and Okinawa Prefecture, the educational administration system and efforts to deal with disparities, the educational administration of Okinawa Prefecture, schools, and the way of thinking and solving issues regarding education of parents (regions) We also gave lectures on our efforts, visited elementary, junior high and special needs schools on the main island, and visited Taketomi Town Funaura Junior High School and Taketomi Town Uehara Elementary School on the remote islands for training on remote islands.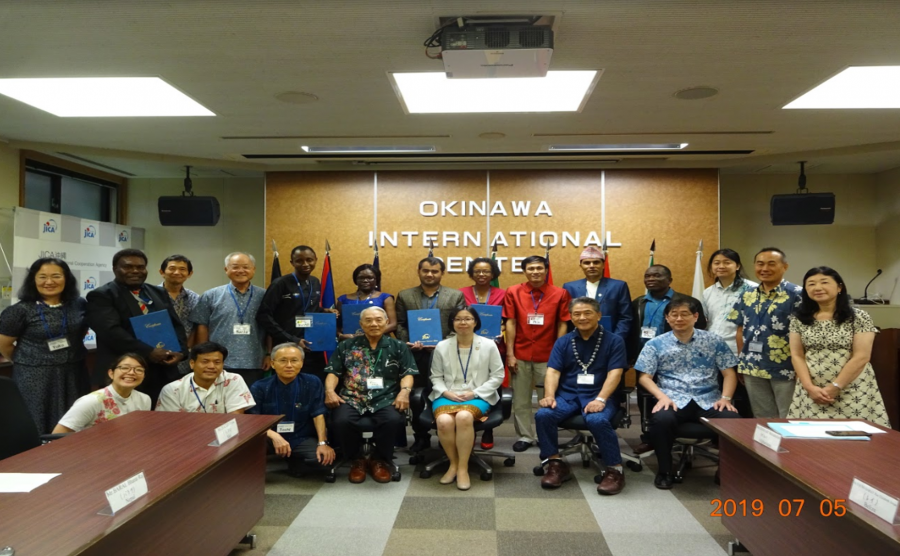 I hope that the encounters and learning in Okinawa for about a month will be utilized in some way in their country, and the educational gap will be narrowed.