On October 25th, 2019 Nikkei training "Use of soft power and regional revitalization through re-recognition of Okinawa roots" was completed.
This year, five trainees from five countries (Argentina, Brazil, Cuba, Bolivia, Peru) participated in the three-week training.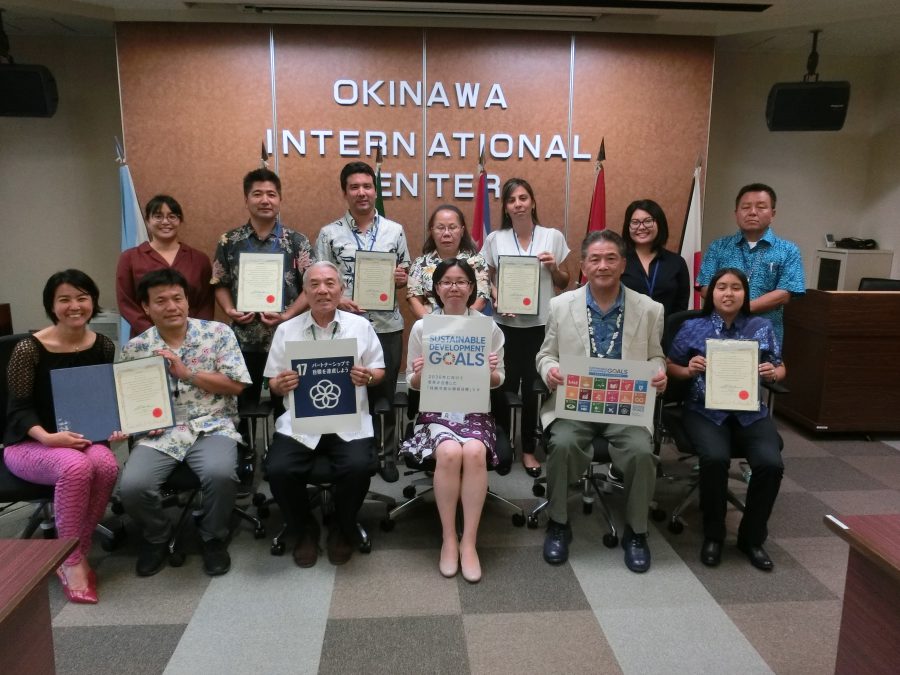 It was three weeks for the trainees not only to learn about the history and culture of Okinawa, but also to ask the Okinawa Prefectural Library to investigate their roots, and to face their own "Uchinanchu identity."
What's more, how to interact with people of Japanese-affiliated community in Okinawa, and at the "5th World Uchinanchu Student Summit", interact with people of Japanese descent from all over the world and people who love Okinawa. I had an idea about "Can I revitalize the community?"
After returning to Japan, it has already been reported that he is actively working.
We wish them all the best!
Icharibachi!