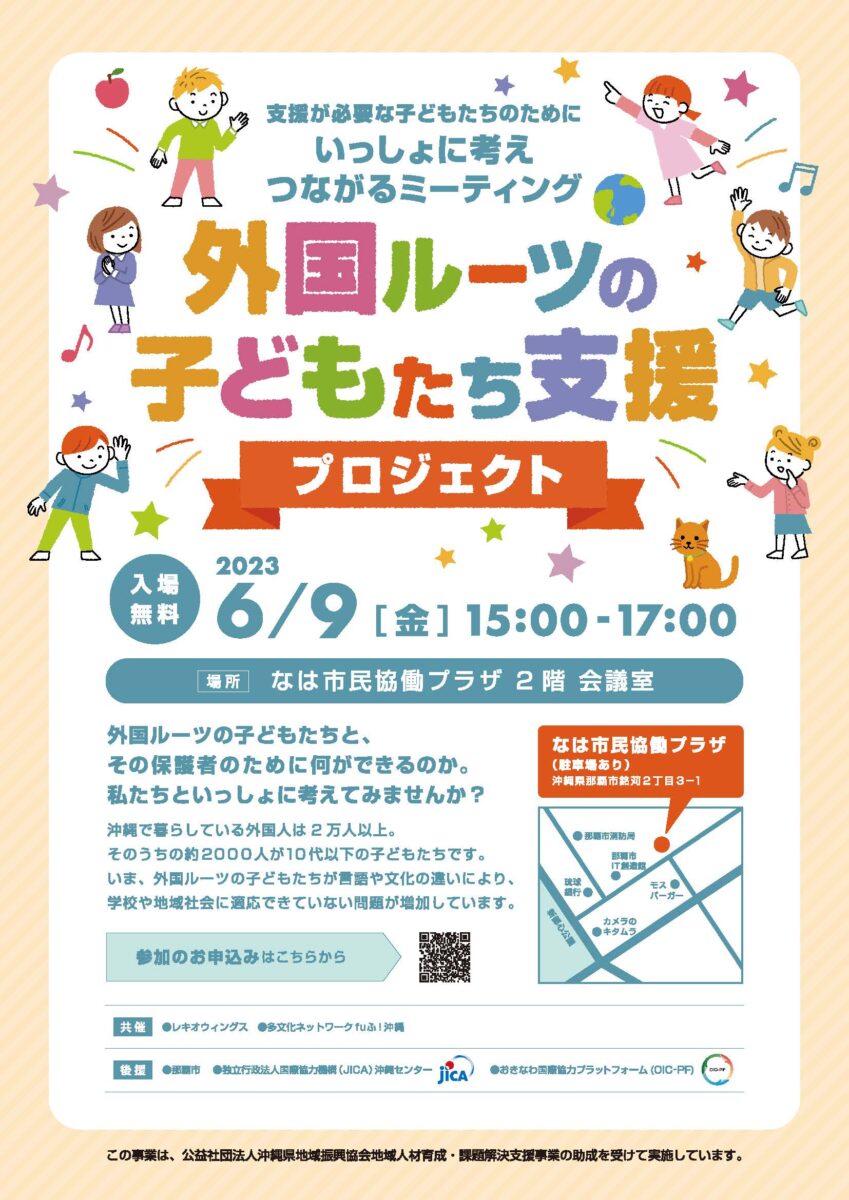 What can we do for children with foreign roots and their parents?
Why don't you think about it with us?
More than 20,000 foreigners live in Okinawa.
About 2,000 of them are children under the age of 10.
Currently, there are increasing problems that children with foreign roots are unable to adapt to school and community due to language and cultural differences.

In the support project for children with foreign roots (Multicultural Network fufu! Okinawa Lequio Wings), we will hold a meeting to think and connect together for children who need support through partnerships with various stakeholders in Okinawa Prefecture. .

This meeting is recommended for those who are interested in solving problems related to children with foreign roots. We look forward to your participation.



                                                                                              Record
1 A meeting to think and connect together for children who need support

2 Date and time: Friday, June 9, 2023 15:00-17:00

3 Location: Naha Civic Collaboration Plaza 2-3-1 Mekaru, Naha City, Okinawa Prefecture

4 Participation fee: Free

5 program
・Suggestion of agenda items regarding the current situation of children with foreign roots
・Group discussion to discuss and think about the agenda

6 Click here for the application form
https://docs.google.com/forms/d/e/1FAIpQLSc8DwjczSgqJHNH9_RP9Z4tFHkD7Jxh45m8JXcYynhpBxykDQ/viewform
that's all